There's an inescapable excitement that comes with the end of each school year. It's as if the previous nine months of classroom pressures accumulate into a surge of energy that peaks just before the calm promise of summer days. Two schools in the Mars Area School District have a long-standing tradition on how to handle that energy.
Mars Area Primary Center
Olympic Fun Day at Mars Area Primary Center celebrates a successful school year and allows the students to let off a little steam.
"We make Field Day a day of fun to give our kids a lasting memory of our school," says Todd Lape, principal of Mars Area Primary Center whose student body is composed of about 460 first-graders and kindergartners. "It's the school year's last hoorah."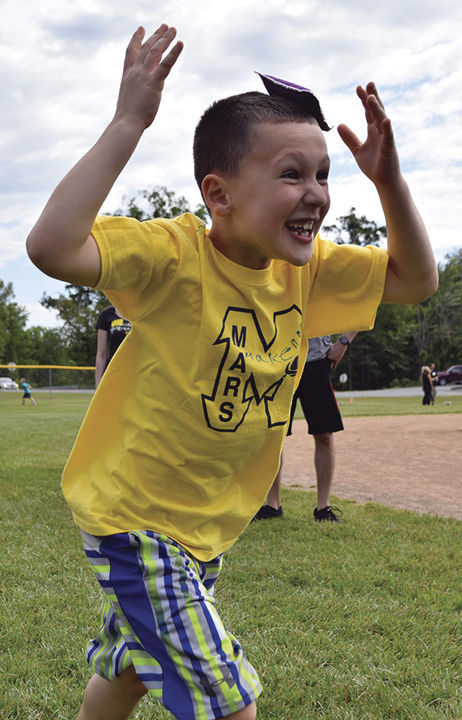 Game On!
The day is filled with activities that range from traditional to silly. There are three-legged races, scooter races, timed basketball dribbling and jump rope contests. Children test their skills by tossing balls into a hula-hoop. The shoe kick requires students to take off a shoe, give it the boot, then measure how far it traveled.
Teachers take their classes from station to station in a set rotation. This way, each child has the opportunity to attempt every activity. Field Day wraps up about an hour before school ends to give students a chance to decompress before they head home.
Although many of the activities have a naturally competitive angle there are no prizes. Emphasis is placed on participation, camaraderie and fun. However, students are encouraged to represent their individual class spirit by wearing their field trip T-shirts that are color-coordinated by class. At the end of the day, students sign their classmate's shirts.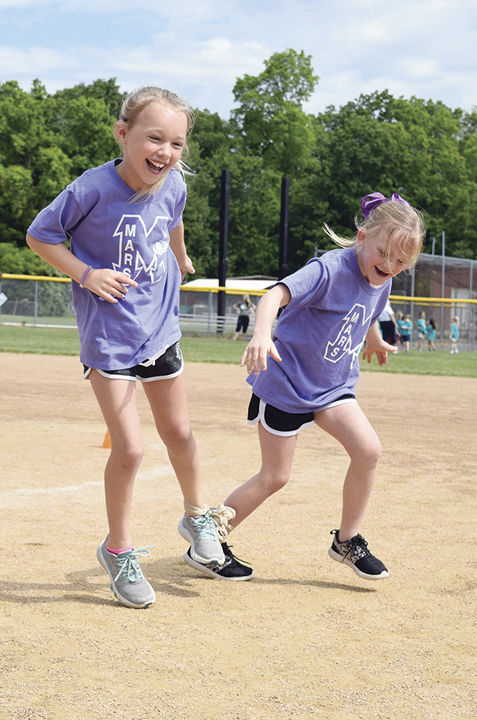 'A' for Effort
The Parent Teacher Organization plans the day. Members organize and manage every aspect, including recruiting volunteers and overseeing the event.
"I can't say enough about our PTO," Lape says. "They put in a tremendous amount of time and it's greatly appreciated. They contribute to the school culture and spirit."
Field Day at Mars Area Primary Center has been around longer than memory serves. Lape says it was already a tradition for decades before he arrived.
Mars Area Middle School
This year, Mars Area Middle School celebrated its 45th end-of-the-year Track & Field Day. Conceived out of the intramural sports program, the event is just like a seventh- and eighth-grade invitational track meet — minus the pole vault and javelin. Originally, each intramural sport unit concluded with an event. Coinciding with the end of the school year, the Track & Field Day held special significance and eventually evolved into a full day of activities.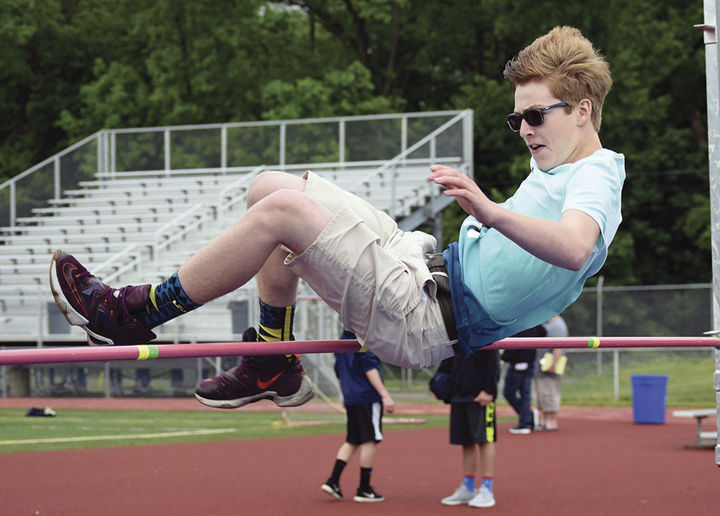 Track & Field
The day's events include the classic track races: 100-, 200-, 400-, 800- and 1600-meter races; 100-yard hurdles; and relays of four by 100, 400 and 800. Field events include the long jump, triple jump, high jump, shot put and discus.
Each of the school's approximately 575 students must sign up for two events, with the option to try a third.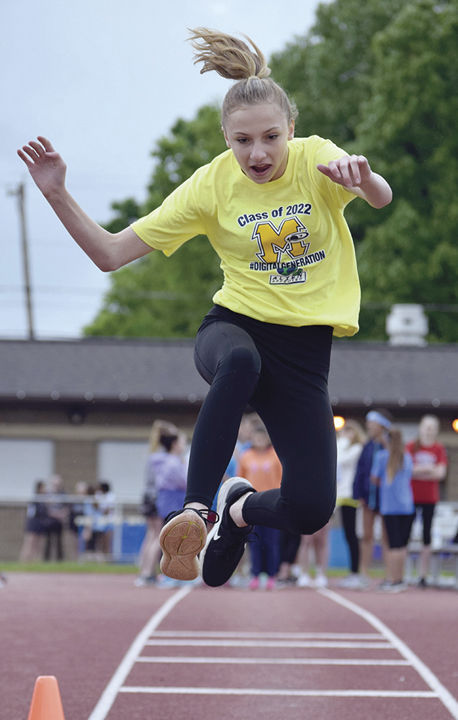 "There is always a lot of buzz among the students," says Donna Dallatore, health and physical education teacher and track coach at Mars Area Middle School. "They get to be out of class and hanging out with their friends while being active."
True to its origin, the track and field day competition concludes a physical education learning unit. Dallatore and her co-teacher, Joe Joswiak, go over each event with students, and the meet gives students a chance to compete and try out their skills. In addition to teaching the students, Dallatore and Joswiak handle all organizational logistics.
The Joy of Competing
At the end of the day the top six finishers receive an award. Students love the energetic atmosphere as they parade into the stadium with their homeroom teams. The Life Skills class is its own team, which always receives support.
Dallatore reveals another aspect of Field Day that excites her.
"I'm the track coach so I'm always on the lookout for new athletes," she says.