York
Happy Fitness Friday
Almost two years ago, York science teachers Heather Kent and Renee Webb devised a plan to play awesome music, wear comfortable workout clothes and sneak in a weekly workout — all while inspiring their students and colleagues to get active.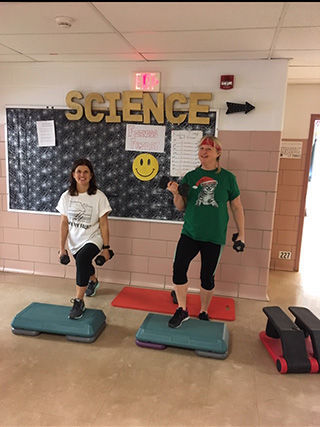 "Fitness Friday" was born.
The three-minute passing period between classes provides the opportunity for an intense, interval workout to music; and, since teachers are expected to be in the hallway to supervise their students anyway, it is all done within the context of the work day. With nine passing periods, there are up to 27 minutes of intense physical activity including aerobic step-ups, white-footed, planking, push-ups and even some sweet dance moves. Students frequently join in, and Kent and Webb often wear fun, themed outfits, especially for the holidays.
The two teachers' ultimate goal is to get most of the faculty to join in, for entire hallways of fitness and for students to jump in as they arrive for class. There is always time for fitness fun.
---
Waterloo
Twenty-five Cheers
Heather Bonetti and Chelsea Jay created a bingo card called Waterloo's 25 Days of Holiday Cheer, which was designed to be a stress-free event to encourage staff to have fun during the busy and sometimes overwhelming holiday season. The 25 days also gave participants the opportunity to engage in activities to help get them in the holiday spirit and let some of their inner child shine through.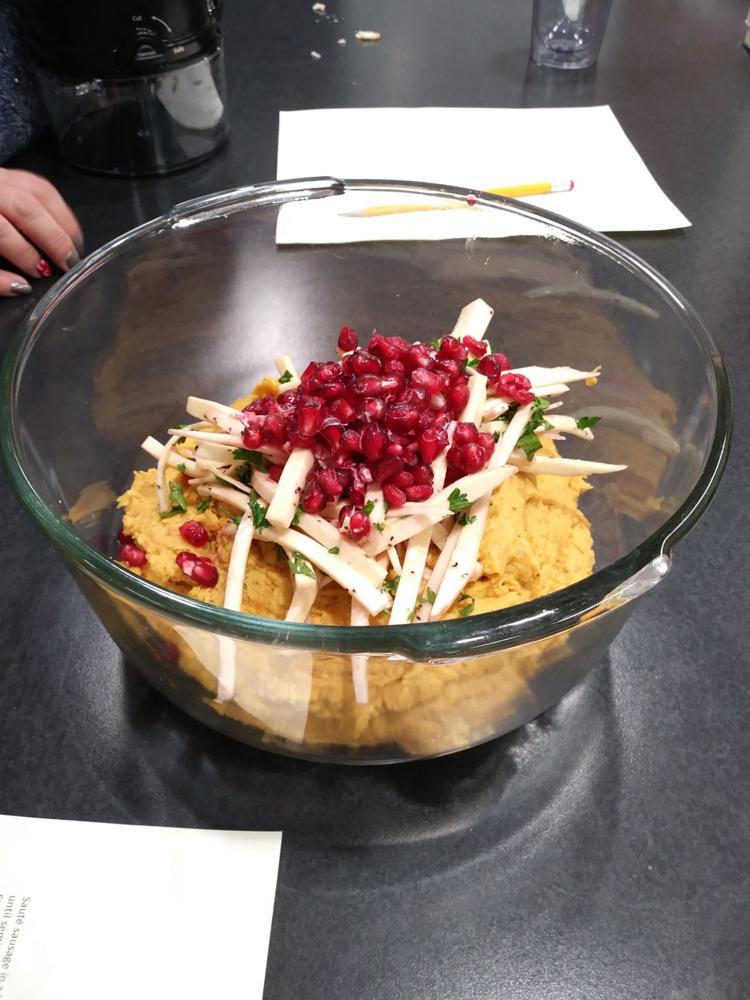 Among the activities was a Healthy Holiday cooking class held Dec. 14. The event featured local chef Casey Galloway from Café XIX in Seneca Falls, who shared an original recipe for sweet potato hummus with parsnip pomegranate slaw. The class was a lot of fun and a great success.
---
Bloomfield
Down on the Apple Farm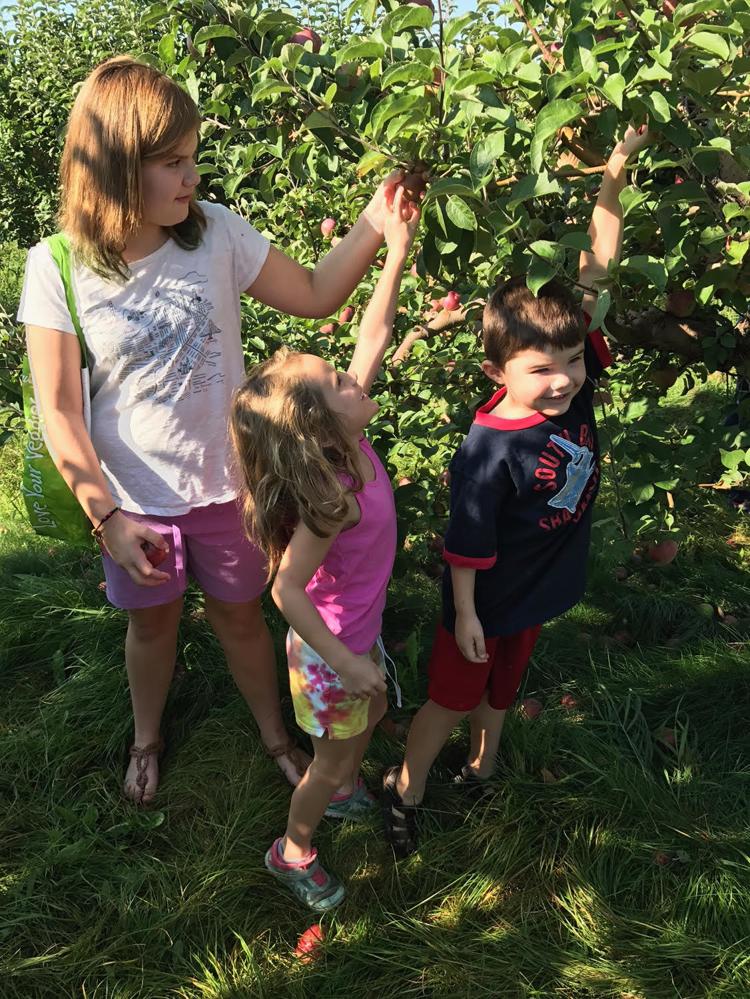 The Bloomfield Wellness Committee is making an effort to hold more activities in the community during the 2017-18 school year. Last September, a group of 20 families met at the apple farm in Victor, which is up the road from the school, to go apple picking. The day proved to be a great one to be outside picking apples, and fun was had by all the adults and children who attended. The kids had a blast lugging around their bags full of apples. It was nice to see entire families excited about eating a healthy fruit. Each family was given $10 to put toward the apples they picked. The feedback was overwhelmingly positive, and the Wellness Committee is hoping to organize a trip to go berry picking this summer.
Livonia
Rockin' with Wreaths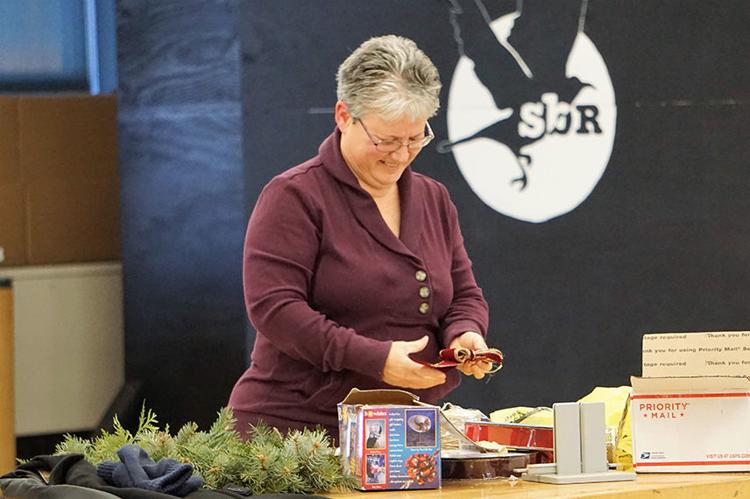 Livonia staff members kept themselves occupied for a day, and demonstrated teamwork, when they created holiday wreaths out of real evergreen branches.
---
Pal-Mac
Soaring to new heights
Palmyra-Macedon is always looking for ways to get information out to faculty and staff. People who are members of the district's Wellness Committee are in each of the buildings and conduct a "Wellness Minute" at all faculty meetings. Topics in 2017 were biometric screenings, flu shots, dental health and Wegmans Pharmacy, with topics this year to include Telemedicine, back health and back pain, urgent care, sleep and preventive care.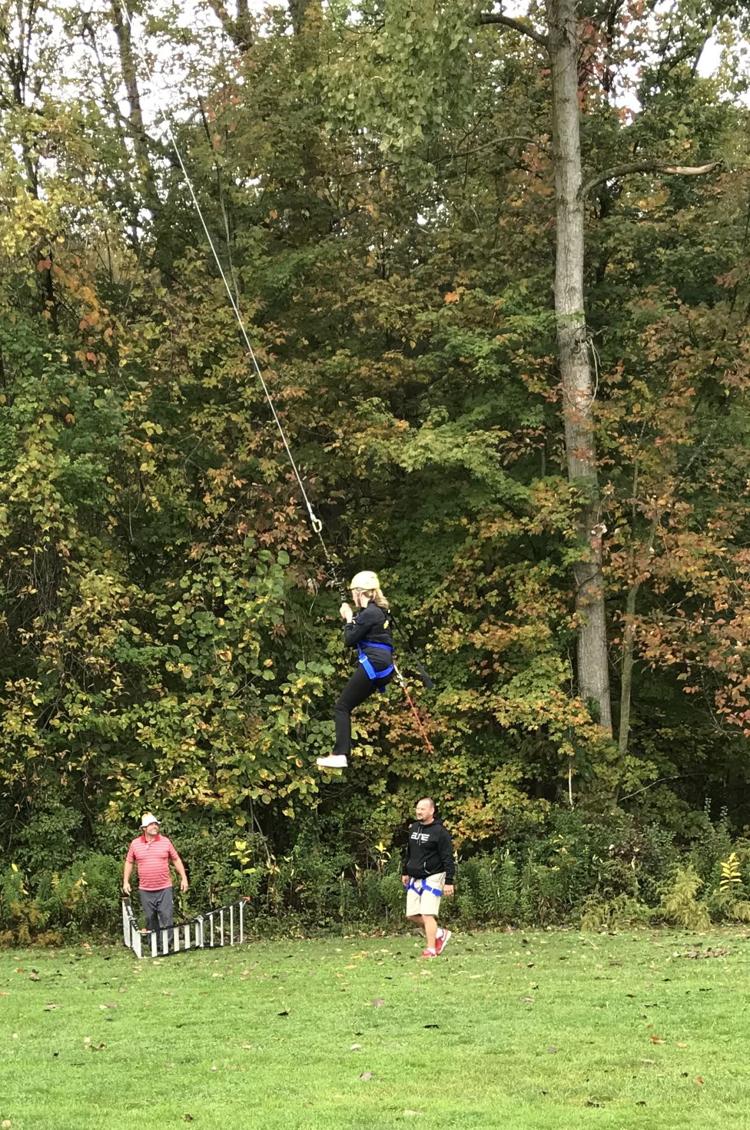 Last October, the Wellness Committee held an employee wellness day as part of the district's Professional Development Day. The committee recruited staff who have hidden talents in the area of wellness, as well as outside resources including the University of Rochester. Offerings included
massage, self defense, walking groups, tennis, mindfulness, yoga, decoding stress, Reiki, meditation, Books with Buddies, a High Flying Ropes Adventure course, grab ball, a bike tour, flower arranging for stress relief, cooking Make & Take with Cailin from Cornell Cooperative and Biometric Screenings from UR Employee Wellness.
---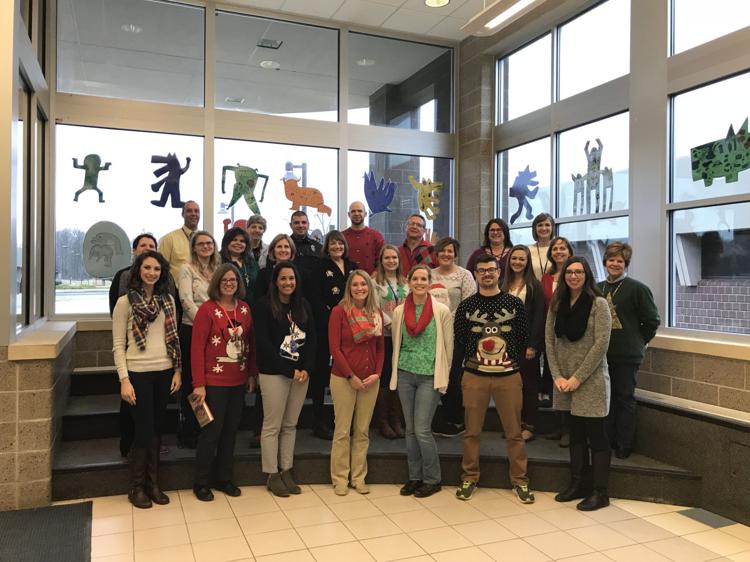 Geneseo
Step Up
The Step It Up Challenge is a 4-week challenge in which participants are randomly assigned to teams of four.  Each week there are prizes given out for the most steps. There are also team prizes for most improved, full participation and highest steps as well as for individual participants.