Sandy Twp. no longer opposed to mini-casinos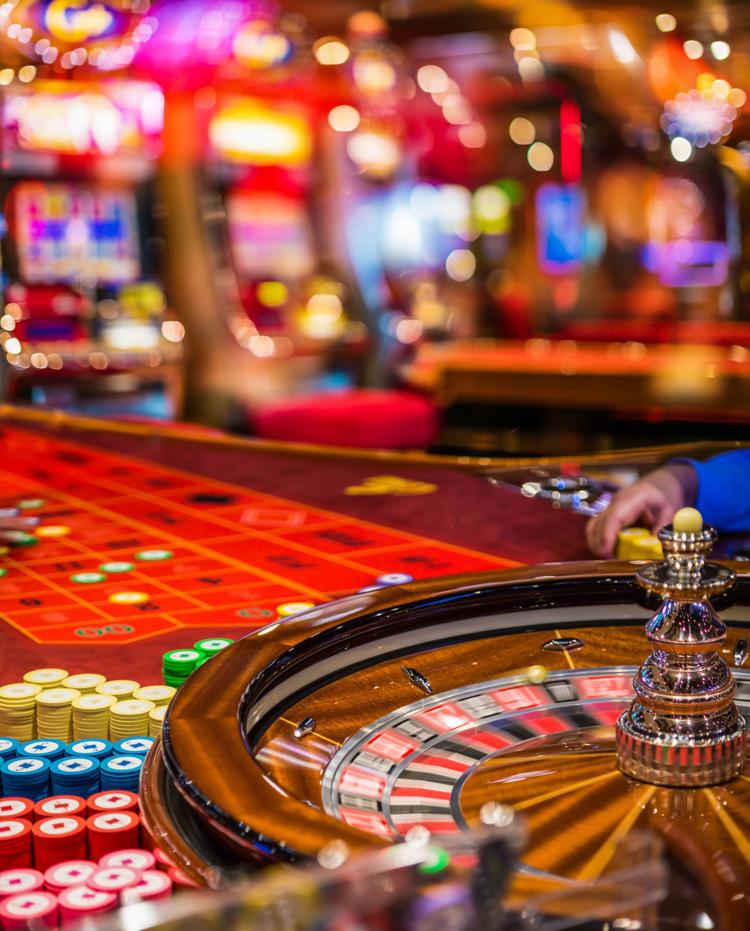 Sandy Township has reversed its stance on the possibility of a mini-casino opening in the municipality.
In a 3-2 vote Monday, the supervisors rescinded a 2017 resolution which prohibited a "Category 4" casino within the boundaries of the township. Supervisors Jim Jeffers, Mark Sullivan and Kevin Salandra voted to rescind, while Andy Shenkle and Dave Sylvis voted no.
According to the resolution, Pennsylvania Legislative Act 42 of 2017 authorizes a municipality to prohibit or "opt out" of having a Category 4 casino located within the municipality.
The resolution notes that a Category 4 license allows a mini-casino to operate between 300 to 750 slot machines and up to 50 table games.
During the public comment portion of the meeting, the topic sparked discussion between the supervisors and audience members.
Sam Mollica, of Central Christian Road, asked if any of the revenue from a casino is returned to the township.
"The municipality gets 2 percent, but the school district gets even more than that," said Sullivan.
"So it will be a benefit ...," said Mollica.
"It will be a benefit tax-wise," said Sylvis.
"Yeah, I know there's problems created ... and I can see the objections with that, too, with all the addiction caused by gambling. It's a hard choice," said Mollica.
Chuck Johnson, of Harold Bundy Road, asked for more clarification on the supervisors rescinding the "Category 4" resolution.
"What is that ... and where is that going to be?" said Johnson.
"It could be anywhere that zoning allows it in our municipality," said Sullivan.
"Okay, so basically you're going to allow a gambling casino if somebody wants to do it?" said Johnson.
Rescinding the resolution will let the Pennsylvania Gaming Control Board know that the township is not opposed to keeping that type of business out of the municipality, said Sullivan.
"And why are we lifting that now, when we've had restrictions on it before?" said Johnson.
"Because, in my opinion, high-paying jobs, tax breaks to the residents," said Sullivan.
"But there's also a flip-side of that coin," said Johnson.
"There sure is," said Sylvis.
"And, usually it's worse," said Johnson.
Sullivan said that point has been mentioned previously.
"Somebody said, 'What about the poor people who gamble? What's to keep them from going to Salamanca, Pittsburgh, any of the other casinos in the area?'" said Sullivan.
"Right. But crime goes up. Burglaries, everything, goes up with that," said Johnson. "And then you're bringing those problems here. I mean, I realize it's money, and you're looking at that aspect too. But, everything that goes with it, it's not good."
"Thank you. I agree," said Shenkle.
"That's this month, the gambling," said Sylvis. "Next month, your governor is already working on legalizing marijuana ... recreational marijuana. So, that'll be (more) dollars coming in for us, at what cost?"
"Well, bottom line is it's money that's driving it," said Johnson.
"I agree with Mark," said Salandra. "It brings a lot of jobs to the community. It helps the tax base. You know, unfortunately, it's a personal decision, whether the people want to partake in going to a casino or not. So, I don't feel that my job as a supervisor is to legislate things like that. If it's there, you can choose to go or not to go."
"And just because we've made it possible for somebody to apply for a permit, doesn't mean, to my knowledge, that there's anything in the works," said Sullivan.
"It's my understanding that there are four licenses going up for auction in Pennsylvania. So that was the reason for timing now," said Salandra.