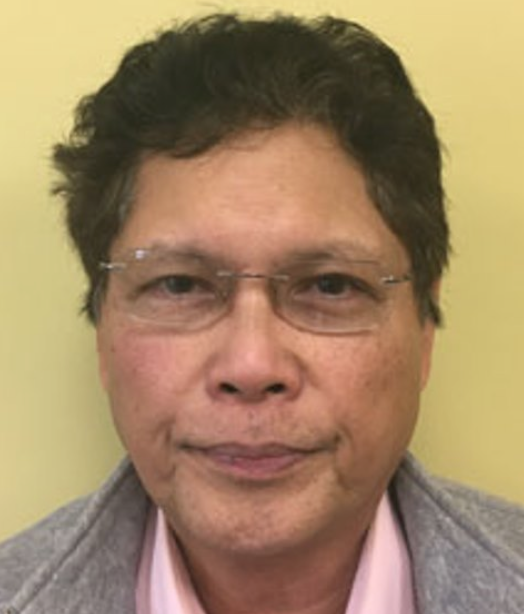 HARRISBURG — As part of an ongoing crackdown on doctors and medical staff whose actions are helping to fuel the opioid epidemic, the Attorney General announced Thursday that felony charges against a Jefferson County physician who over-prescribed opioids that caused the overdose of two patients. One of the overdoses was fatal.
Collaborating with the Punxsutawney Borough police, the investigation into Henry G. Dela Torre, 68, 2194 Base Terre Road, DuBois, began in August 2016 after one of his patients, 33-year-old Rachel Shumaker, fatally overdosed. Officers responding to the scene found multiple bottles of prescription opioids in Shumaker's name that had been prescribed by Dela Torre.
Attorney General's agents contacted the pharmacy that filled the prescription. The pharmacy manager said Shumaker was known to have an addiction problem and he questioned Dela Torre about his opioid prescriptions because the doctor was prescribing her Fentanyl, Diazepam, and Oxycodone while she was also being treated with Suboxone. Used to treat opioid addictions, Suboxone prevents painful withdrawal symptoms, and patients receiving Suboxone should not be prescribed opioid-based drugs.
In September 2016, 39-year-old Randal Shumaker, the brother of the overdose victim and also a patient of Dela Torre, overdosed on prescription opioids prescribed by Dela Torre. First responders administered Narcan and he recovered.
A search warrant was executed at Dela Torre's practice on Beaver Road in DuBois and medical files for the Shumaker patients were recovered. Independent expert review of these files determined Dela Torre "practiced at a level that fell below the standard of care for any reasonable physician." The expert elaborated in the case of Rachel Shumaker that Dela Torre "was aware of her tendency to overdose and failed to significantly modify his prescribing behavior."
It was also determined that the PA Medical Assistance program suffered a loss of $787.74 in unneeded treatment.
Dela Torre was arrested Thurday and arraigned by District Judge Jacqueline J. Mizerock of Punxsutawney with violations of the Controlled Substances Act, Medicaid fraud and related offenses.
Bail was set at $150,000, unsecured.
A preliminary hearing was set for 10:30 a.m. Feb. 21. He will be prosecuted by Senior Deputy Attorneys General Jeffrey Baxter and Marnie Sheehan-Balchon and Deputy Attorney General Kee Song.
"The illegal diversion and misuse of prescription drugs are fueling the opioid crisis in Pennsylvania," Attorney General Josh Shapiro said. "Our arrests for unlawful diversions are up 72 percent from a year ago, and we've added resources to attack this growing problem. Whether you're a drug dealer on the street corner or a physician, if your actions help fuel this epidemic, we're coming after you."
Shapiro noted studies showing that 80 percent of heroin users began their drug abuse by using prescription drugs. In 2017, Office of Attorney General agents charged 216 persons for illegally diverting prescription drugs, a 72 percent increase over 2016.
"We are fighting this epidemic on every front – from doctors excessively prescribing opioids to drug dealers on street corners to the marketing practices of pharmaceutical companies," Attorney General Shapiro said. "It takes a coordinated, multi-disciplinary approach to confront this epidemic, strong law enforcement collaboration, and help from citizens who see wrong things happening. Let us know. Thanks to the help of Punxsutawney Police and a local pharmacist, another doctor will face justice for his role in this crisis."