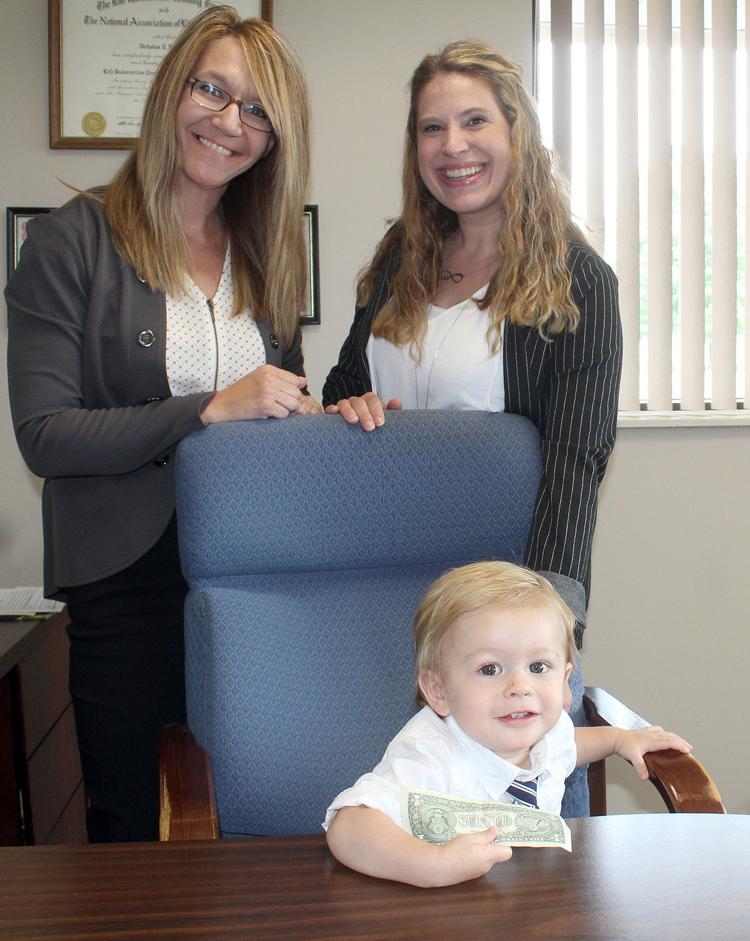 DuBois Area United Way Executive Director John "Herm" Suplizio has announced that the 2020 campaign co-chairwomen are Pam Walsh and Ashley Ankeny.
"We're pleased to announce that we have, again, two dynamic co-chairwomen for this year's campaign to raise $380,000 for the less fortunate in our area," said Suplizio. "I would be remiss if I did not thank Pam and Ashley for taking on this task. As everyone knows, this will not be an easy endeavor, but with the help of all the businesses and people in our community we hope to reach our goal."
Suplizio said the money raised through the campaign helps the less fortunate in the DuBois area.
"Without your support, it will be impossible to make," said Suplizio of the goal. "So no matter how small your pledge, please donate to help out the people in the area who need your support. One dollar a pay goes a very long way to help the needy."
A board member for nearly 20 years, Walsh said she enjoys being involved with the fundraising aspect of the United Way because its mission is so vital to the community.
"There are some organizations that we may be 100 percent their source of funding," said Walsh. "All of the money raised stays here and it's used by people who are in our community. The organizations appreciate the money that we give them and they put it to good use."
Ankeny, who has been a board member for three years, said she became involved with the United Way's efforts because her aunt, Walsh, has always been deeply involved with the organization.
"It instilled desire in me," said Ankeny.
And being a new mom, Ankeny said she wants to get her young son, Ryder Snyder, involved in things that will develop the importance, I think, for him to understand civic responsibilities," said Ankeny. "I think that there's so many community organizations that are able to function and benefit from support through funding through The United Way. And a lot of those things are things that my child may participate in."
Ankeny said it's important to volunteer and to try and give something back to the community.
"You never know when you could be on the other end of things," Ankeny said.
In July, the United Way kicked off its 2020 campaign at its 26th annual Wing Fling at the DuBois Lions' Sky Lodge.
The United Way member agencies include: Agape Community Services, American Red Cross (DuBois), ARC – Recreation and Respite Club, Brockway Schools and Community Education Fund, Bucktail Council (Boy Scouts of America), Camp Confidence, Catholic Charities Counseling and Adoption Services, Children's Aid Society, Clearfield County Area Agency on Aging Inc., Clearfield County League on Social Services Inc., Clearfield Society for Handicapped and Disabled Citizens, Cultural Resources Inc. – Reitz Theatre, Dickinson Mental Health Center's Autism Center, DuBois Area Fireman's Training, DuBois Area Honor Guard, DuBois Area YMCA, DuBois Ministerial Food Pantry, DuBois Public Library, Parkside Community Center, Girl Scouts Western Pennsylvania, Lifespan Family Services, Mengle Memorial Library, Mid-State Literacy Council Inc., Passages Inc., The Salvation Army and Young People Who Care (Marian House); and Guardian Angel Center.