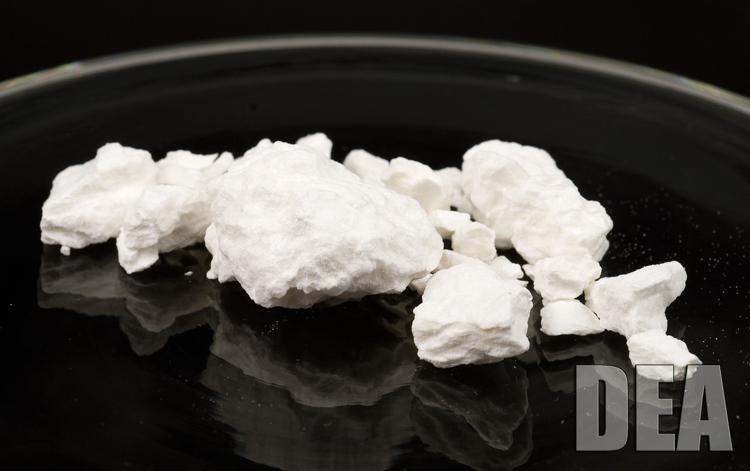 CLEARFIELD — Two people were arrested after their 9-month-old baby tested positive for cocaine and amphetamines.
On Jan. 24, Lawrence Township police were notified by Children, Youth and Family Services that a 9-month old child tested positive for cocaine and amphetamines the night before.
According to CYS, at approximately 9 p.m. on Jan. 23, at 2273 Montgomery Run Road, the girl's parents, Joshua A. Root, 32, of Clearfield and Melissa Root, 29, of Clearfield, fed the girl a bottle when she became very fussy and was shaking and vomiting. Melissa Root then asked Joshua Root to take the girl to Penn Highlands DuBois to be evaluated.
Joshua Root reportedly left the residence at 9:30 p.m. but hospital records show they didn't arrive until 11:54 p.m. Jeff Smallwood accompanied Joshua Root and the girl to the hospital.
When the girl was evaluated and she tested positive for cocaine and amphetamines and she was transferred by ambulance to Children's Hospital in Pittsburgh.
The girl was released on Jan. 25 and was placed into protective custody with her grandparents. The Roots also had a 3-year-old daughter who was also placed in protective custody with her grandparents.
Police attempted to contact Melissa Root but were unsuccessful.
Joshua Root was asked to take a drug test but he refused.
On Jan. 26, CYS officials reported to Lawrence Township police that the Roots were being uncooperative and their stories don't match up or make sense.
It was also discovered the 3-year-old daughter was very talkative so an interview was set up with the girl at the Child Advocacy Center.
The 3-year-old girl told police her sister began throwing up and "Mommy got mad at Dad" and began hitting him. She said "Daddy" then took her little sister to the hospital.
The girl also said daddy keeps "his stuff" on the coffee table in the living room.
She also said there were two people named "Alicia" and "Smallwood" at their home at the time. She said Alicia and Smallwood were "being bad" in her father's workshop prior to her sister becoming ill.
On Jan. 27, Joshua and Melissa Root were interviewed at the Lawrence Township Police Station. Melissa Root said she didn't know how this could have happened and said someone must have put something in the girl's formula. She also said, she, Joshua and her two daughters were the only ones at the residence that night.
She was asked if she would be willing to take a polygraph test but she refused.
CYS informed police that Melissa Root had just tested positive for methamphetamine but they had to "roll" the test because the results were too low.
Joshua Root told police there were other people at the residence that night other than he, Melissa Root and the children. He also said he didn't know how his daughter came in contact with cocaine and amphetamines and said someone must have put something in her formula.
He was also asked to take a polygraph but he refused.
Later that day Lawrence Township and Clearfield Borough Oolice officers and a state police K-9 unit served a warrant on the Roots' home
Several people were at the residence and Joshua Root was inside a shed with the doors open. When he turned around and saw police, Joshua Root placed a glass pipe in his back pocket.
The home was searched and the dog signaled on a grocery bag and a glass pipe inside a dresser and a glass pipe underneath a mattress. Inside the grocery bag were 14 used "stamp bags." Police also located a sawed off 16-guage shotgun.
Joshua Root admitted to smoking methamphetamine earlier that day.
Joshua Root was arrested and is incarcerated in the Clearfield County Jail in lieu of $25,000 monetary bail. The investigation continues.
While on the scene police also discovered Zachary D. Tibbens, 21, of Latrobe was in a vehicle in the driveway of the residence and he had a warrant for his arrest. Before taking him into custody, Assistant Chief Greg Neeper of the Clearfield Borough Police Department asked Tibbens if he had anything sharp in his pockets that could cut him and Tibbens said he didn't.
While searching Tibbens, Neeper cut his finger on an uncapped hypodermic needle in Tibbens' rear pants pocket. Neeper was immediately taken to Penn Highlands Clearfield for treatment.
Tibbens denied knowing the needle was in his pocket and said the needle and the pants weren't his.
Tibbens was transported to the Clearfield County Jail and was charged with felony aggravated assault and misdemeanor simple assault and recklessly endangering another person.
Tibbens was arrested in September and October after drugs and hypodermic needles were found in his vehicle. A warrant was issued for his arrest for summons undelivered.
He is currently incarcerated in the Clearfield County Jail in lieu of $10,000 monetary.
Booth Joshua Root and Tibbens are scheduled to appear at preliminary hearings on Feb. 7 in front of District Magistrate Patrick Ford.