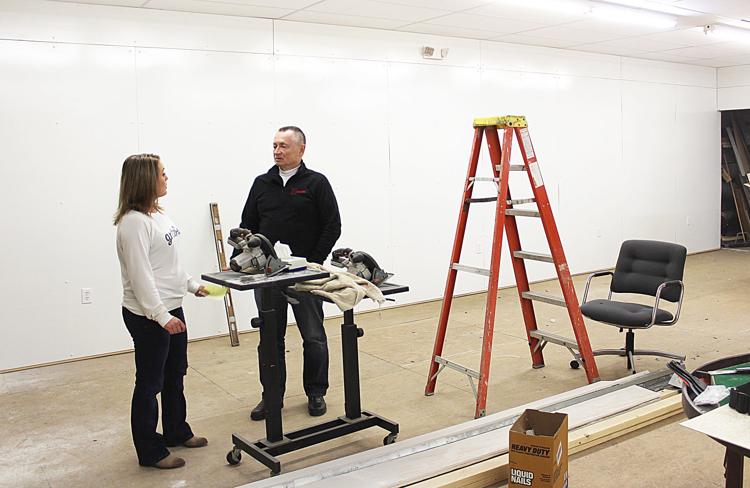 DuBOIS — Designer women's fashions will soon be coming to Goodwill Industries of North Central Pennsylvania.
"We are in the process, unfortunately we aren't able to get it ready before Christmas, but we're starting another online store called reStitch," Goodwill CEO Ray Donati said.
Donati said he hopes that the new online store, called reStitch, will be ready for business in January or February.
"It will be nothing but high-end ladies fashion," said Donati, noting that the clothing will be coming from Macy's and a couple other vendors which will provide Goodwill with ongoing high quality ladies fashion.
Everything is pre-tagged and all items will be starting at $13.99, Donati said.
"Most of them are $99 and up, pre-ticket," he said.
"We're excited to bring high quality fashion at Goodwill prices to the local area and entire country," said Krisha Oates of Goodwill's eCommerce department.
Even though it will be an online store, local customers will be able to pick up their purchased merchandise at the Goodwill headquarters in Falls Creek if they would like, said Donati.
"But we will be shipping all across the country, just like ShopGoodwill," Donati said.
There will be brands such as Tommy Hilfiger, Ralph Lauren and Alfani, said Oates.
"We are bringing the city fashions into Falls Creek and then online," she said.
"Most importantly, we're creating jobs," said Donati, noting the store will employ at least five full-time employees.
New store in Tionesta
Donati also said that Goodwill is opening a new store in Tionesta.
"It's part of our area that's underserved," Donati said. "We've made a deal to open a store inside the grocery store. It's the first time anything like this has been done. We've taken about 25 to about 3,000 square feet out at the grocery store in Tionesta, and it's going to be run totally by students from East and West Forest Learning Support. It's going to be a unique situation. We don't look at it as anything that we're going to gain any profit from, but it's going to be a unique opportunity for us to do that in that area. Right now, those students are collecting donations and processing them inside the school."