Area officials, first responders deal with flooding, prepare for more heavy rainfall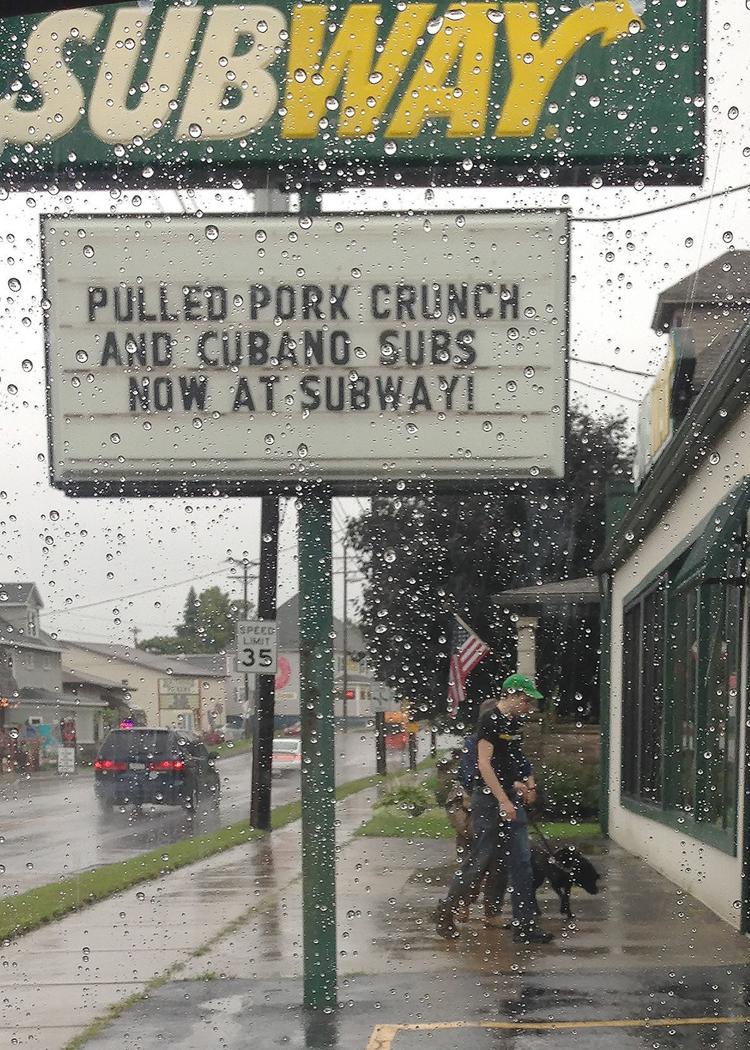 In the wake of the heavy rainfall and flooding Clearfield, Jefferson and, to a lesser degree, Elk County residents have experienced over the past few days, area officials are urging people to prepare for more weather-related issues created by Hurricane Florence.
Meteorologist Paul Head with the National Weather Service in State College reported 48 hour rainfall totals — beginning at 7 a.m. Saturday through 7 a.m. Monday — of 3.47 inches for DuBois, 3.12 inches for Punxsutawney, 2.02 inches for Brookville, 2.97 inches for Clearfield, 3.33 inches for St. Marys, 2.77 inches for Johnsonburg, and 3.78 inches for Brockway.
No flood related issues had been reported in Elk County. "We have been fortunate, no flooding here," said St. Marys Police Chief Tom Nicklas.
Tracy Zents, Director of Jefferson County Emergency Services, said the area could see significant rain and even wind damage from the hurricane approaching the Carolinas.
"We are looking at that and monitoring the situation, and preparing as if we are going to get hit," he said. "Everyone needs to heed the warnings and be prepared."
Because of the amount of rainfall Jefferson and surrounding counties have already endured, creeks and streams in the area cannot handle much more significant rainfall, Zents said.
Residents in flood prone areas should be on the lookout, whether they're driving or at home, Zents said. The force of rushing water on roadways can be enough to knock even the strongest person down.
"We say over and over again not to drive on flooded roadways, but people still do," he said. "It not only puts them at risk, but it puts our first responders at risk."
Area authorities have received reports of many flooded basements, Zents said. He urged that residents elevate any items in their basement, including appliances, to prevent further damage when there is danger of flooding.
According to the Jefferson County EMS rain gauge, anywhere from 3 ½ to 4 inches of rain had been recorded by mid-day Monday.
Zents recommends that people watch and listen for flood and weather warnings, and take them seriously. Weather text alerts are available, as well as updates from the JCEMS page, which is linked to the National Weather Service.
Falls Creek
Falls Creek Volunteer Fire Department Chief Mark Miller said the department's officers have met and reviewed a flooding pre-plan to prepare for heavy rainfall. First responders closed South Pancoast Road in Reynoldsville at 3 a.m. Monday after water covered the roadway.
"I am in constant contact with Jefferson County EMA, getting weather updates from the NWS," he said. "We inspect and monitor water levels in the flood-prone areas, and we inspect and go over all of our water rescue equipment, including our boat, gear, dive equipment and underwater camera."
DuBois
"The City of DuBois is holding its own," according to DuBois EMA Director Scott Farrell.
"We have had a couple of trees down but nothing of any significance," said Farrell. "All of the creeks are maxed out and it looks like it's going to quit raining right now. We are hoping that everything goes back to normal. We have received almost 5 inches of rain. Everything in the city is in good shape. It all comes down to the flood control and the maintenance they do in the summer time along the creeks."
DuBois City Manager John "Herm" Suplizio said a few residents in the Jared Street area had called about water in their basements but that was all he had to report early Monday afternoon.
DuBois City Fire Chief Ben Blakley said everything has been quiet other than the department's having to respond to a tree down in the Quarry Avenue area Sunday night. No damage was reported.
Sandy Township Fire Chief Steve Dunlap said there have been no incidents due to the weather.
Elk County officials reported no rain or flood related issues during the period.