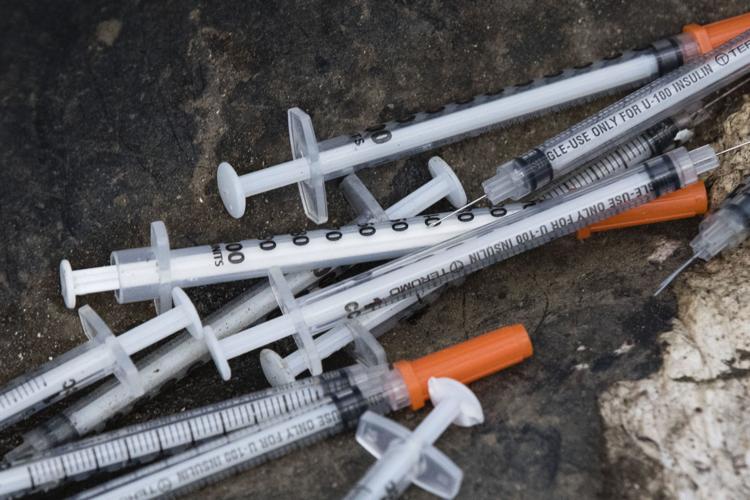 DuBOIS — Over 30 public safety and health officials gathered around the table Tuesday as a kickoff to the start of an Overdose Task Force in Clearfield and Jefferson counties.
The meeting was hosted by the Clearfield-Jefferson Drug & Alcohol Commission's Heroin Task Force and was facilitated by Allison Burrell, a research specialist for the University of Pittsburgh PA Heroin Overdose Prevention Technical Assistance Center.
Across the state overdose task forces are being formed.
Burrell's job is to work with county coalitions across the state to bring stakeholders together to combat the opioid epidemic. She has already worked with 48 of the 67 counties across the state.
Task force programs often include warm hand-offs between medical providers and behavioral health resources, data gathering, law enforcement strategies, and naloxone distribution programs.
Burrell said forming a coalition and getting programs on the ground is usually a three year process. Groups meet monthly and she is a resource for the group for as long as she's needed.
"I think that if people knew what to do, they would do it. The problem is that it's not just one thing that can solve it," Burrell said. "There's as many solutions to this as there is people, because each person has their own unique path that got them to where they are. It really comes down to how do you work with so many stories and connect them to treatment."
Recently, the Stoltz Family Dealership donated $5,000 to the Heroin Task Force. CJDAC executive director Susan Ford said that money is being used to get the Overdose Task Force up and running.
The goal of the Overdose Task Force is not only to reduce overdoses but also to work to get people into sustained, long-term recovery.
Those around the table Tuesday included coroners, law enforcement, emergency responders, pharmacists, addiction specialists, a district attorney, as well as medication assisted treatment specialists.
"I think it went very well. There were lots of different viewpoints and discussions. We're going to bring everyone back together to create a vision of what we want to focus on," Ford said.
The state's rate of drug overdoses has been more than twice the national average, and preliminary data indicates the number of overdose deaths rose again last year. Burrell said that increase is nearly 36 percent.
There were 13 overdose deaths in Clearfield County in 2016 and 8 in Jefferson County. Both county's coroner's reports for 2017 have not yet been released, but Ford is hearing that numbers are over what they were for 2016.
"Those numbers have really allowed communities to rise and build these task forces. While you're seeing an increase (in overdoses), you're also seeing an increased call to action," Burrell said.
Of Tuesday's meeting, she added, "Everyone's frustrated. Everyone wants to solve the problem. And everyone is ready to get started."