Local small grocers rely on customer loyalty, diverse offerings to survive as numbers shrink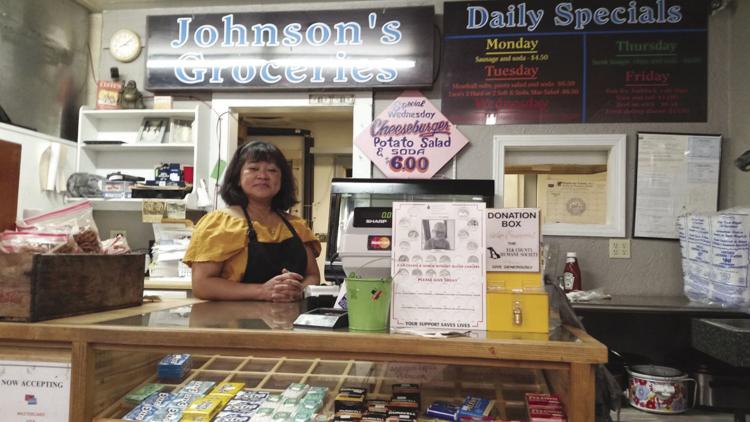 They used to dot the neighborhoods of every small town in America, providing walking-distance access to basic necessities. Today, the number of neighborhood grocers is dwindling, but a few have managed to hang on where others have disappeared.
"I've had a lot of people tell me there used to be eight or nine of these little places just in town," Greg Moore, owner of West End Grocery in Ridgway, said.
In Ridgway, West End is the last of those neighborhood grocers in town; but it isn't a trend confined to Ridgway.
According to a 2017 study by the Institute for Local Self-Reliance, small retail businesses in America decreased in number by 108,000 in the last period for which data was available for the study, 1997 to 2012.
According to U.S. Census data, just over 450,000 new small businesses of any type were started in 2014, as compared to the 500,000 to 600,000 started every year from the 1970s through the mid-2000s. The U.S. Census releases such data on a five-year cycle which included 2014. Data for 2019 is not yet available.
But what allows the survivors to hang on?
According to Elsie Stevens, owner of Johnson's Grocery in St. Marys for the last nine years, operating the store herself is essential.
"I don't have employees. I run it myself," she said. "Really, I run it and pay the bills and that's it. I don't compare to other businesses. I just focus on running this."
Moore said diverse offerings are important.
"You can't really rely on just the meat, just the groceries or just the prepared food," he said. "Another thing that's important in a small town like this is to try new things and constantly give people something different. You're talking about a few thousand people around town. You can't serve bologna sandwiches every day. People will get bored with it."
Stevens noted serving different specials is a big part of her business as well.
"It's homemade. That's a big difference," she said. "I make it myself and it's a good price."
According to Moore, the rise of pre-made food has changed the landscape for small grocers.
"Nobody's really cooking anymore," he said. "Even the big grocery stores are struggling because of the prepared food."
Both businesses have been in existence for a long time, which Moore and Stevens said helps them maintain loyal, long-time customers.
"This business has been here a long time. I bet it's been around more than 100 years," Stevens said. "Customers, people are still supporting it."
Moore agreed, noting West End can be dated to 1918 and was built as a grocery.
Still, he said it's important to respond to shifts in consumer needs.
"You gotta be willing to change," he said. "Or you're just not gonna make it."