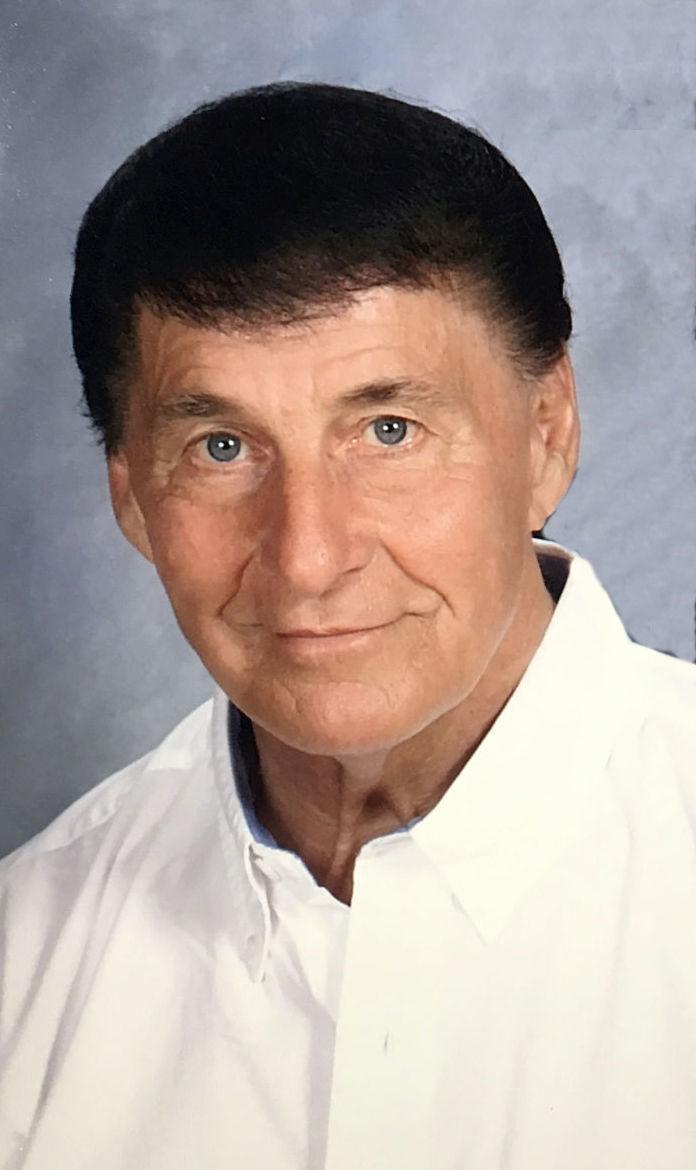 Each year, the PA Wilds Center for Entrepreneurship Inc. (PA Wilds Center) recognizes outstanding individuals, organizations, programs, communities and places that exemplify the great work being done across the region to develop nature tourism and the outdoor recreation economy in a way that creates jobs, diversifies local economies, inspires stewardship and improves quality of life.
Curwensville's Pat Domico, who championed the Squirrel Tails for Trout program and has used that program to help stock trout in local waterways, will be honored with the individual Conservation Stewardship Award at the dinner slated for Thursday, Nov. 7 at the DuBois Country Club in DuBois.
Hosted by the PA Wilds Center in coordination with the PA Wilds Planning Team, the PA Wilds Annual Dinner and Awards is a premier annual networking opportunity in the Pennsylvania Wilds. More than 250 businesses and community leaders from across the region, along with state partners and officials from Harrisburg, gather to celebrate the Champions of the Pennsylvania Wilds award winners during the PA Wilds Annual Dinner and Awards.
The theme of this year's event is "The PA Wilds: A Rural Development Hub," which will focus on an innovative approach to community and economic development in rural America and uplift the many people involved in such work.
"So many people and organizations contribute to the success of the PA Wilds, and it is our great pleasure to honor champions each year at this event," said Ta Enos, founder and CEO of the PA Wilds Center. "These winners are making a powerful impact in their communities and within our regional landscape. The PA Wilds Annual Dinner and Awards is a great occasion to celebrate these leaders and honor their accomplishments."
The following people and places in Clearfield and Elk Counties earned the following awards:
Conservation Stewardship (Individual) Award
Winner: Patrick Domico of Curwensville – Clearfield County
Patrick Domico will receive the Individual Conservation Stewardship Award for his efforts to develop and sustain the Squirrel Tails for Trout organization.
Domico developed the non-profit years ago to improve recreation opportunities and fish stocking so that the local community and visitors can enjoy fishing in the Pennsylvania Wilds. Domico continues to gain support from many businesses and community members, including sponsorships and grants from area businesses.
Domico has also developed and planned many fishing derbies for children of all ages on the Susquehanna River and at Parker Dam State Park, including the Kid's Fishing Derby which celebrated its 44th year in April. Domico's conservation impact includes commitment to conservation efforts to improve outdoor recreation and state parks, youth conservation, and wildlife, among others.
Great Places Award Winner: The Depot
at Doolittle's – DuBois, Clearfield CountyThe Depot at Doolittle's, developed by Dr. Jeff Rice, has received the Great Places Award due to the innovative asset development and promotion that have worked together to create a unique tourism destination within the Pennsylvania Wilds.
The Depot at Doolittle's offers creative ventures to draw visitors from all over the country, including five restaurants — four housed in train railcars — that feature fine or regular dining, a brewery, and brick oven pizza; railcars that have been converted into beautiful B&Bs; and, new this year, Dr. Rice created a large animatronic dinosaur exhibit, possibly the largest in Pennsylvania.
More than 1,500 visitors walked through that exhibit during the first weekend of operation. The Depot at Doolittle's is an affordable, high-value tourism destination that features heritage education, environmental stewardship and conservation, youth programming, and more.
Inspiring Youth Award Winner: Jamie Caskey
& St. Marys Area H.S. Ecology Club – Elk CountyMrs. Jamie Caskey is the 2019 recipient of the Inspiring Youth Award for her dedication, work and commitment as advisor of the St. Marys Area High School Ecology Club.
Under Mrs. Caskey, the Ecology Club works tirelessly in assisting with environmental activities in Elk County. Each year the club does at least one river cleanup; they've planted native pollinator gardens, conducted litter pick-ups, built and installed bluebird boxes, and more.
As stated in the nomination, "The student's that are in the club really work hard, and put their hearts into everything they do. They are a great group of kids to work with" and Mrs. Caskey's influence is a big part of that.
The 2019 PA Wilds Annual Dinner & Awards will be held Thursday, Nov. 7, at the DuBois Country Club, 10 Lakeside Ave., DuBois. The event will open at 3 p.m. with networking opportunities, and the program will begin at 5 p.m.
Katharine Ferguson, associate director of the Aspen Institute Community Strategies Group (CSG) and director of CSG's Regional and Rural Development Initiatives, will keynote the event and report on innovative community and economic development models in rural America.
Event registration is now open at http://www.pawildscenter.org/awards-dinner/registration.