The concept of a company helping individuals with chronic illnesses regain control of their lives dates back to the early 1990s when Maria Kuhn, managing partner of Benefit Performance Associates, worked as a counselor.
A primary care doctor asked her to see an 84-year-old woman who was suffering from depression. Kuhn went to do an assessment of the woman in her home, and Kuhn did what she does best. She listened. She observed.
"At that age, it would be a barrier to bringing her into an office because that generation may see that as a failure," Kuhn says. "So, I went to her home and met with her for an hour and a half."
As they chatted, Kuhn learned more information about the woman than any phone call or office visit might have provided.
"I discovered her son had killed himself after he came home from Vietnam, and that just two years before our visit, her husband had died," Kuhn says. "I could tell from her hands that muscle deterioration was going on. I asked her if she was depressed or fatigued. She said fatigued. Then I watched her get up and I saw her legs. I called the doctor and said we need another assessment."
Kuhn sent the woman to Rush Hospital's post-polio and Lou Gehrig's clinic. An assessment determined the woman was suffering from Lou Gehrig's Disease, or ALS, something that no medical professionals had determined before.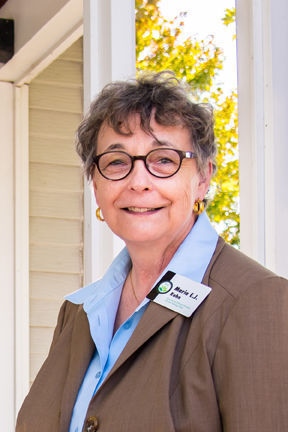 She told the doctor that an assessment would let her know what kind of depression the woman was dealing with. "He said 'Wow, you mean there are different kinds?' that spurred a really nice conversation," she says
Call to Action
It got her thinking about ways medical experts could share information and work together toward the common goal of helping people get healthier, especially those with several chronic problems.
"I thought 'Why can't we do this kind of holistic sharing?'" she says. An idea was born and Benefit Performance Associates was founded in 1999. Kuhn is now the managing partner of the company that sits in a two-story frame building, formerly a church rectory, on a leafy, quiet street in Batavia, a far west suburb of Chicago. They also have Indiana locations in South Bend, Bloomington and Terre Haute.
Through the work with BPA, they developed the Integrated Health Advocacy Program®, or IHAP®, which is tailored to each individual. BPA works with companies to identify those employees in need of intervention, or of a team of health experts who will work closely with them intending to improve their health and, eventually, their productivity at work.
Several health professionals began working together to develop plans for medical advocacy teams to work closely with people who had four or more chronic illnesses. Kuhn was the counselor who worked with a nurse and a doctor to develop the program.
"We decided to not focus on the 'worried well' but with people who suffered from at least four chronic conditions over 18 months," she says, noting the improvement plan for each patient, called "participant," would not be cookie cutter.
Patient First
Dr. Christina Krause, director of research for BPA and a partner in the company, has played a key role in BPA's success by developing a series of metrics. This means of measuring the success achieved with each patient tells health advocates what progress is made and what needs more attention.
In her research, she found that anxiety and depression are the top issues facing participants — urban or rural. Among the frequently found issues are obesity, hypertension and substance abuse. Providing health care with these individuals is a challenge, Krause says.
Participants attend a monthly meeting with a three-person team to address their issues. The team includes a doctor, a counselor and a nurse. The ability to talk with someone on a regular basis provides stability for a person to build on, Krause says.
"The team is everything to them because when they talk to their primary care doctor, their doctor may not have enough time to spend to talk with them about all the issues," she says. "So the team spends a lot of time finding out how they are doing, what were the meds they were given. They do the whole background history. It's amazing."
Kuhn says Krause's metrics have played a key role in helping the program succeed.
"We have several assessments that we do," Krause says. "We assess the participants when they join the program, then a year later, and again another year later. We ask them to rate how they feel about their physical and psychological functioning.
"We use a scale of 1 to 5, or 1 to 7. We find that most people do believe they're feeling better. They may have some chronic conditions, but they do feel healthier. Their level of depression is decreased in a year. They increase their self-efficacy, and they have more to say about meeting their goals."
Place of Passion
Kuhn and Krause go back many years.
"She came on board when I wanted a metric to measure our success and I remember someone saying it didn't matter," Kuhn says. "But how do you know what you did worked? She was doing some landmark research work."
The two had met at a parish in west suburban La Grange Park where Kuhn had been a counselor. Later, Kuhn was counseling adults at another parish.
"I wanted to get some sense of understanding about the struggle they had and I asked if she'd sit in and look at this," Kuhn says. "She came up with a model to measure with and that began a long professional conversation."
The two women clearly share a passion for their work at BPA and with IHAP. Their eyes sparkle when the talk of witnessing participants' success and improvement.
"Right now, the whole health care industry is new to looking at chronic diseases," Kuhn says. "Nobody talks like that. They get you to be medically compliant, they do wellness visits, but nobody talks about what it's going to take to get an individual out of the cycle."
"Nobody talks about doing a series of interventions, about getting that person who is a Type 2 diabetic, who may have osteoarthritis, joint and muscle problems, and also some depression, to get them off of their insulin, about getting them to lose weight, learning to eat correctly and learning to move in a way to not injure themselves, but that's what we're going for. Our dream is to get people out of the chronic disease cycle."
Real Results
Through the years, 27 teams have been trained by BPA. At least 45 companies or hospitals have been helped in Illinois and Indiana, and another in Georgia. Thus far, about 1,200 people have been helped over the years. One of those people is Eugene Hale, of South Bend, Indiana.
"I was having lower back pain, sciatic nerve issues," Hale says. "They worked with me to go to a therapist. The pain was going on for six months. I started using a traction unit they got for me, in three weeks I went from two pain pills a day to none."
He used the unit at home for about six months and has had no back pain for two years. The problem was a vertebrae pressing on a nerve, and the traction machine improved that.
Hale, 62, says combing through his health history was helpful. He had had kidney stones and a spot was found on his kidney six years prior. "I had forgotten about it," he says. "IHAP asked if I had that looked at since then. So, I had another MRI and there was no change in the spot on my kidney. But it was just having someone remind me of things I had to follow up on was very helpful."
Hale enjoyed working with the three-person team and felt no qualms sharing his personal health information with them after he realized their goal was to make him healthier.
"They helped me with my diet, they worked with me on my high blood pressure, and started me doing a log of what I ate every day," Hale says. "That changed my eating habits because you don't realize what you eat until you start writing it down."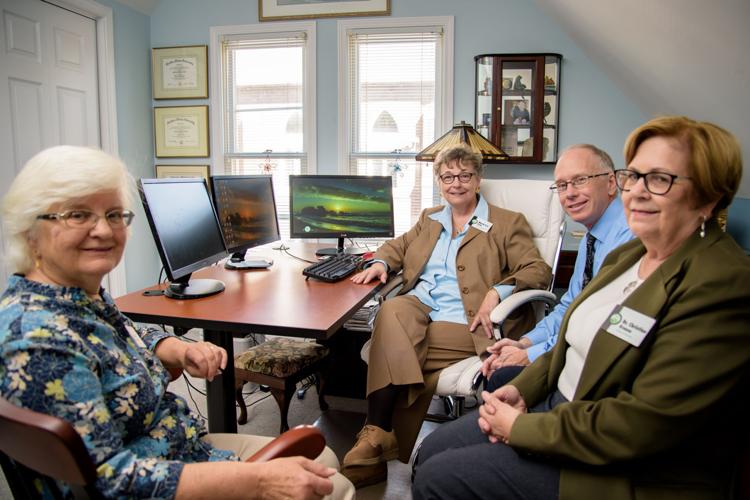 He credited Dr. Jim Gallant, now an emergency room doctor, who has taught many teams how to be advocates, who make a big impact.
"Dr. Jim helped out a lot with suggesting safe exercises, and Maria (Kuhn) convinced me to start getting massages," Hale says. "Oh, my gosh, I still get massages once a month now. That's the cat's meow."
How it Works
Success stories like Hale are what keep BPA personnel doing what they do.
BPA focuses on high-risk or "tertiary" participants, those suffering from the most problems. Kuhn and Krause split participants into three groups: low risk or primary, rising risk or secondary, and high risk or tertiary.
The tertiary participants account for 20 percent of a company's employeepopulation, but file 80 percent of the claims, resulting in lost productivity of $6,581.30 per employee per year due to absenteeism for health reasons.
Studies by IHAP, based on 10 people from one company, found that the annual average spent on treatment for chronic conditions was $55,000 each, or $550,000 total. That's $1.65 million over three years.
Suppose working with IHAP cuts the claim costs by 50 percent. That drops the total to $825,000. With a three-year cost of approximately $34,000 per participant per year, the savings realized would be $485,000.
While helping people is a key goal of BPA and IHAP, another benefit comes to employers who have hired the firm. By improving the health of employees working with the medical advocacy teams, those employers realize lower health care costs.
BPA's mission statement is "to reduce employers' health care costs while improving employees' health through a comprehensive individualized, whole person approach. Our Integrated Health Advocacy Program (IHAP) encourages a transition from passive patients to effective consumers of health care services."
In the Numbers
According to figures compiled by IHAP, health care costs for someone with one or more chronic conditions is five times greater than for someone without any chronic diseases. Chronic diseases account for $3 of every $4 spent, and 20 percent of benefit users utilize 80 percent of health care dollars.
The savings really can't be ignored. BPA has studied the issue and found that two percent of a company's population can cost an employer almost 20 percent of the health care dollars.
Dealing with escalating health care costs and seeking ways to improve employee health are why Harry Wolin, former CEO of Mason District Hospital in Havana, Illinois, and past president of the Illinois Hospital Association, began working with BPA and IHAP.
He says the hospital saw reduced absenteeism and major savings from working with BPA. Eight to 10 employees were found to suffer from several chronic health problems.
By reducing costs for health care expenses, the hospital was able to pass on those savings to employees through reduced insurance premiums and improved benefits. Wolin says the hospital realized six-figure savings and reduced premiums of 20 percent for every employee.
Digging Deep
Success stories like that have been found with most clients, but individual stories shine, too.
"There's always a moment when a participant turns the corner, when changes are being made for the better," Kuhn says. "It's been really amazing. With chronic diseases, there's a real relapse at times. You get started, then you fall off the wagon. Doing something 40 days or more makes it a practice, 90 days or more makes it a habit."
Employees improve their health. Employers get more productivity from their healthy employees. There are fewer workmen's comp claims and sick days.
Kuhn recalls a man suffering from chronic knee pain who took two tablets of Norco, a powerful pain killer, just to get through the day.
"That is a lot of narcotics, so the team really worked with him to address his pain," Kuhn says. "Nobody had ever said there were external ointments he could apply, that maybe he should wear a brace to take pressure off his knee or that he should use ice packs when it was inflamed. No one ever told him."
Now that man is off the narcotics and avoided another surgery. He's happy, healthy and working on a regular basis, she says.
"Eventually, I think this IHAP program will be embedded in all health systems because it's a genuine and practical system," Kuhn says. "Our main focus is to get people off the roller coaster."