This is the tagline the hospital used when it secured funding to acquire the da Vinci Xi Surgical System, a technology used in minimally invasive surgery.
Developed by Intuitive Surgical, the da Vinci Xi is, in short, a robotic surgical system that allows complex operations to be performed through incisions that are smaller than traditional measures. The da Vinci system can be used across a range of minimally invasive surgical procedures and has been optimized for general surgery, as well as surgeries in gynecology and urology.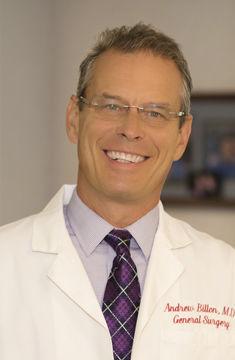 "This is a program that can extend the life of a surgeon and get patients back on their feet even sooner," says Dr. Andrew Billon, one of the chief IRMC surgeons pioneering the technology at the hospital. Billon has been in practice for about 20 years and is primarily responsible for implementing the da Vinci system.
"The importance of minimally invasive surgery is critical," he says. "Patients will experience less pain and are back to the workforce sooner because they recover faster. It's also important for the surgeon because extensive and long procedures are much easier on a surgeon using this system."
The da Vinci program is a coup for IRMC, which is now the only hospital from Greensburg to Harrisburg that offers the da Vinci Xi technology with Integrated Table Motion — an advantage for the hospital as it markets itself to patients. Patients considering a minimally invasive procedure are likely to spend less time in the hospital recovering, which Billon says is important to consider in the "days when there is a fixed health care dollar."
Dr. Nanzeen Billimoria, a surgeon at IRMC, says the da Vinci robot has provided the hospital a tool to conduct more complex surgical procedures. Like Billon, Billimoria says the da Vinci is beneficial for patients because the minimally invasive procedure and smaller incisions means less pain following the operation.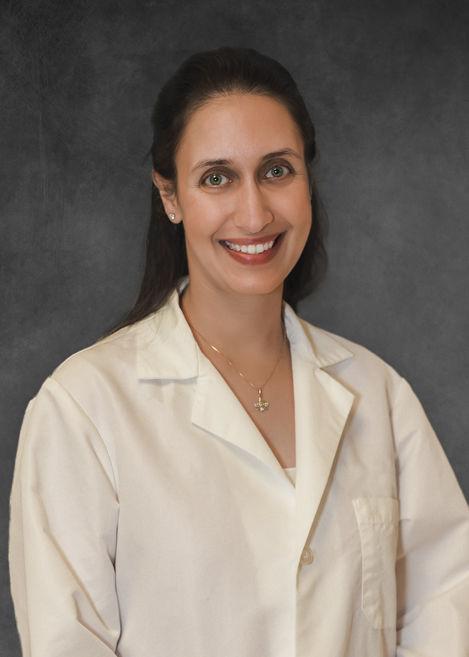 "As a surgeon it provided me the ability to offer the community a service that has not been present in the past," she says. "It also allows us to expand our skill set and increase our longevity because we can do more complex cases in an ergonomically friendly fashion."
A surgeon using the da Vinci system sits in an ergonomically designed console and controls interactive robotic arms. The surgeon is able to view the area through a magnified, high-definition three-dimensional vision system as he or she sits at the console. Using hand controls, a trained surgeon is able to precisely manipulate the robotic arms during surgery, allowing for complex procedures. The robotic arms use specialized surgical tools including a miniature surgical camera and instruments such as scalpels, scissors and forceps designed for precise dissection and surgical reconstructions.
"The control you have is unparalleled," Billon says.
For Billon, using the da Vinci system in the operating room is fairly simple. A surgeon enters his or her name into the computer and the console shifts to an ergonomic position preset for that surgeon. Rather than standing by the operating table with head down and shoulders slumped, Billon says his head is up, and there's no strain on his neck.
Although he has been a surgeon since 1989, Billon says he continues to learn new surgical techniques, such as laparoscopy, and robotics is another tool he felt was necessary. Using the da Vinci system allows the surgeon to work with smaller incisions. During an extensive surgery, Billon says the da Vinci system gives the surgeon a visibility that is "far superior" to laparoscopy.
"Robotics, you cannot ignore," he says. "Minimally invasive surgery is here to stay and it's better for everyone involved. This is like laparoscopy on steroids."
In fact, as health care consumers become savvier about what options are available, Billon says patients seek out medical facilities that offer those options. Female patients in particular seem to be highly interested in the minimally invasive surgery techniques, particularly if they are facing gynecological surgeries.
"The educated patient is a great consumer," Billon says. "They learn about these types of procedures and seek them out."
Before he became adept with the da Vinci system, Billon spent numerous hours on a simulator learning how to operate the technology. Surgeons training on the system must consistently maintain a 90 percentile or better record before they begin training with the da Vinci system on animals and cadavers. It took Billon three months on the simulator to reach that percentile.
As a surgeon with nearly 20 years of experience under his belt, Billon says during consultations with patients he will discuss the various surgical options, including minimally invasive surgery. The type of surgery chosen will depend on the patient and could require a combination of surgical techniques. Still though, he's a fan of the da Vinci system and looks forward to the continued advances in the field.