Summerville veterans donation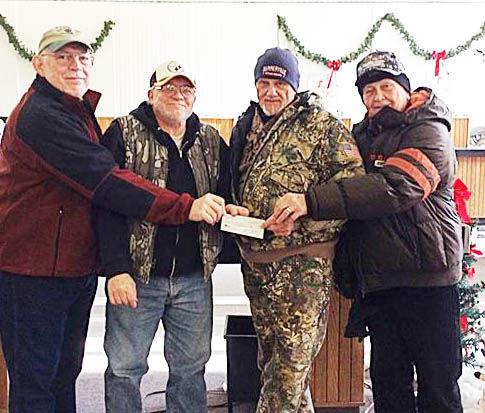 As featured on
SUMMERVILLE — It was the best Christmas present the members of the Summerville Veterans Memo…
SUMMERVILLE — It was the best Christmas present he members of the Summerville Veterans Memor…
SUMMERVILLE – It was the best Christmas present the members of the Summerville Veterans Memo…
Humidity:

70%

Feels Like:

15°

Heat Index:

24°

Wind:

8 mph

Wind Chill:

15°
UV Index:

3 Moderate

Sunrise:

07:09:40 AM

Sunset:

05:51:22 PM

Dew Point:

16°

Visibility:

8 mi
Today
Cloudy skies this morning will become partly cloudy this afternoon. A few flurries or snow showers possible. High 33F. Winds NW at 5 to 10 mph.
Tonight
Partly cloudy skies. Low 18F. Winds light and variable.
Tomorrow
Cloudy with snow developing during the afternoon. High 33F. Winds ESE at 10 to 15 mph. Chance of snow 80%. Snowfall around one inch.